BOB WEIR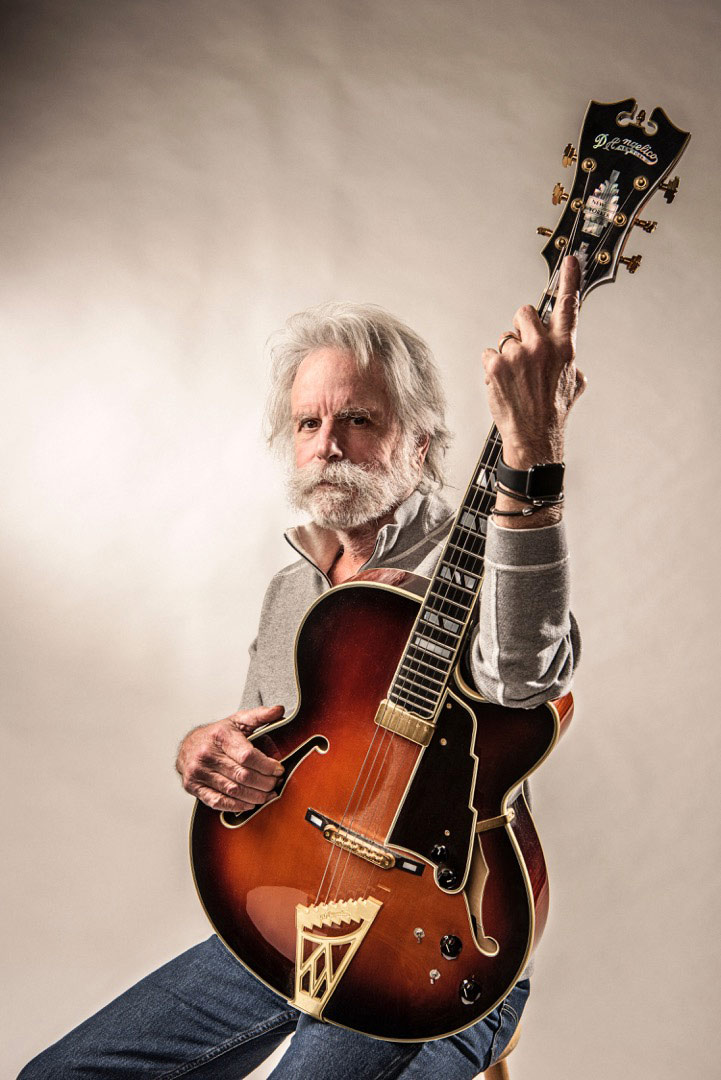 Over the last 50 years, Bob Weir has established himself as one of rock's finest and most distinctive rhythm guitarists. He is a founding member of the legendary Grateful Dead, a Rock n' Roll Hall of Fame inductee and a GRAMMY Lifetime Achievement Award recipient in 2007. Weir has performed alongside many acts including The Other Ones, Kingfish, Bob Weir Band, Bobby and the Midnites, Scaring the Children, Ratdog and Furthur (co-led by Phil Lesh). Weir is currently a member of Dead & Company, which features Grateful Dead members Mickey Hart and Bill Kreutzmann along with GRAMMY-winner John Mayer, Oteil Burbridge and Jeff Chimenti.
In 2016 he received the inaugural Les Paul Spirit Award and was honored with a Lifetime Achievement Award from the Americana Music Association. Also in 2016, Weir released Blue Mountain on Columbia/Legacy/ROAR, his first album of solo material in more than 10 years and his first album of entirely original material in more than 30 years. The album received raves from critics including NPR who called the LP "stately, autumnal, metaphysical cowboy songs."
Weir was the subject of the 2015 Netflix documentary The Other One: The Long Strange Trip of Bob Weir which chronicles his storied career. Released in summer 2017, Amazon Studios' Long Strange Trip— Amir Bar-Lev's critically acclaimed documentary about the Grateful Dead—is currently streaming on Amazon Prime as a six-part series.
Last fall, Weir was named a United Nations Development Program (UNDP) Goodwill Ambassador. In his new role, Weir will be teaming up with UNDP to raise awareness and mobilize support for the UN agency's work to end poverty while fighting climate change.
Weir recently struck a partnership with D'Angelico guitars for the Bob Weir Signature SS guitar and the Premiere Bob Weir SS. The Signature SS won the Editor's Choice Award for Guitar, Amps and Accessories at the 2017 Summer National Association of Music Merchants (NAMM) while Musical Merchandise Review (MMR) nominated the Premiere Bob Weir SS for Dealer's Choice Award in the Electric Guitar category.