Phil Lesh & Friends

featuring

Bob Weir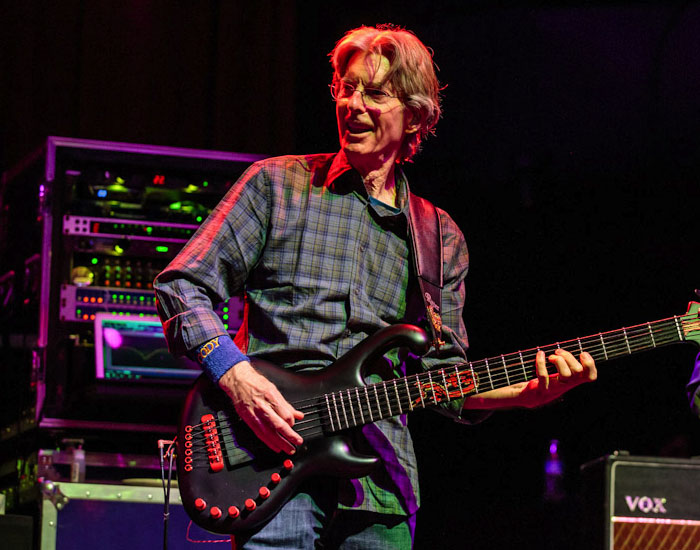 Phil Lesh
Phil Lesh is in his 19th year of playing with a rotating mix of Friends, both old and new. Phil began playing under the moniker Phil Lesh and Friends in 1998, after he'd returned to performing following the death of his friend and bandmate Jerry Garcia in 1995. With a varied mixture of some of the best performing musicians in the live music universe, Phil has kept his musical journey fresh by constantly and consistently putting together bands featuring dynamic, exciting musicians and singers working together toward keeping the music of the Grateful Dead moving forward into the future.
Photo: Erik Kabik / erikkabik.com
Bob Weir
Bob Weir is one of the founding members of the legendary Grateful Dead, which received a GRAMMY Lifetime Achievement Award in 2007. The band has also appeared on Forbes' list of top-grossing entertainers and in the early '90s were the highest-grossing concert attraction in the U.S. Since establishing the band in 1965, Weir has become one of rock's finest and most distinctive rhythm guitarists. Earlier this year he received the inaugural Les Paul Spirit Award. Weir is currently a member of Dead & Company and has performed with many other acts including The Other Ones, Kingfish, Bob Weir Band, Bobby and the Midnites, Scaring the Children, Ratdog and Furthur, co-led by former Grateful Dead bassist Phil Lesh. His first solo album, Ace, was released in 1972.