SPONSORSHIP
 BECOME A SPONSOR
Sound Summit is made possible by the concerted efforts of Roots & Branches Conservancy and the generosity of sponsors across a wide range of levels. We welcome and appreciate your interest in joining our team of community partners, whether you're an individual, a family, a local business, a large company, or a philanthropic foundation. Please scroll down for more information about our Sound Summit sponsorship tiers and benefits, as well as an overview of the event, its recent success, and future goals.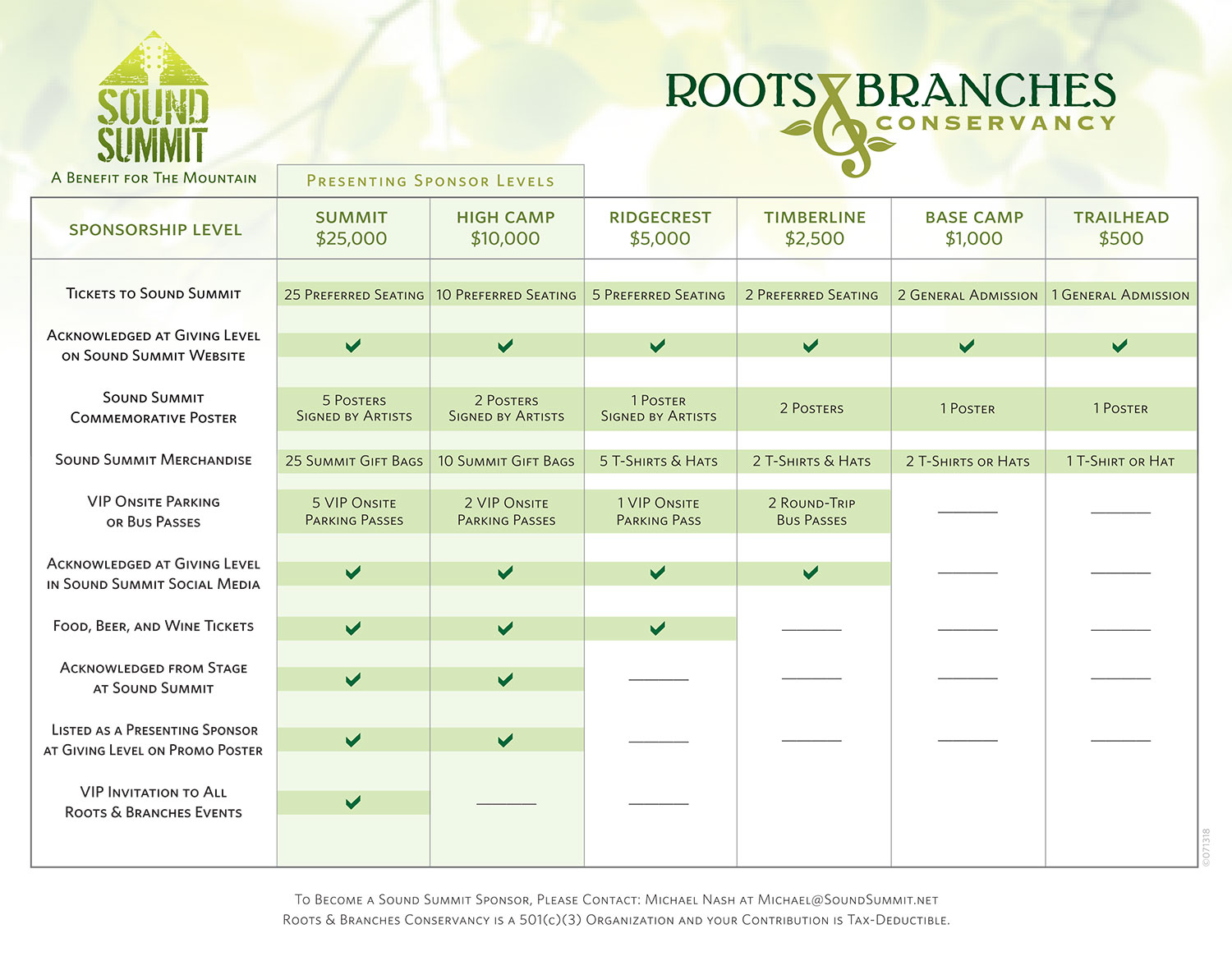 To become a Sound Summit sponsor, please contact Michael Nash at michael@soundsummit.net
Roots & Branches Conservancy is a 501(c)(3) organization and your contribution is tax-deductible.

2021 SPONSORS
COMMUNITY SPONSORS
RIDGECREST
BASE CAMP